Charter A Private Jet To Mexico
When choosing a private charter company to fly you and your co-passengers to and within Mexico look no further than Farringdon Jets. Mexico is our most popular destination in Latin America.
Charter A Private Jet Mexico With Farringdon Jets
When choosing a private charter company to fly to and within Mexico look no further than Farringdon Jets. Mexico is one of our most popular destinations in Latin America. We have corporate clients flying to and from the major cities of Mexico such as Mexico City, Monterrey, and Guadalajara, as well as clients flying for pleasure to some of the world's most renowned vacation destinations such as the Riviera Maya, Cabos St Lucas, and Puerto Vallarta just to name a few.
Choose a team with ample knowledge of this vast country's many destinations, the local security status, 50+ air operators with a wide range of aircraft options, and 100+ airports, airfields & heliports.
Mexico Private Jet Charter Cost
We strive to deliver the best price without compromising your safety or experience. We do this by only offering you the best aircraft available, with up-to-date maintenance logs and safety requirements. With our expertise we are able to pinpoint the ideal aircraft for your particular journey to get you and your co-passengers to your final destination in comfort. Getting a quote from us is as simple as filling out your trip requirements on our Fly With Us Page or filling out the short form below. One of our air charter specialists will then be in touch to provide you with a quote and the next steps.
Mexico Private Jets and Terminals
Whether you are planning to fly to Mexico from abroad or planning to fly internally within Mexico, we have access to a full fleet to take you on your journey.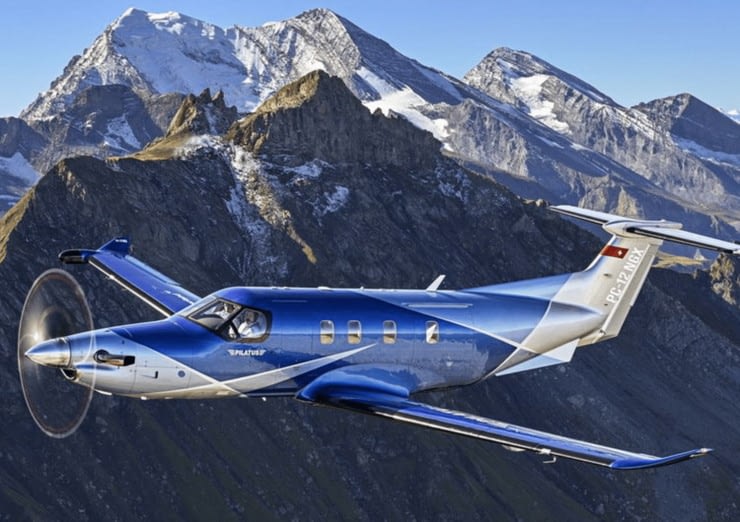 TURBO PROP
Turboprops are popular for their fly and land anywhere approach. You are able to land on unpaved landing strips, allowing you to get closer to your destination, no matter how remote it is. With low operating costs compared to jets, this is popular for short flights.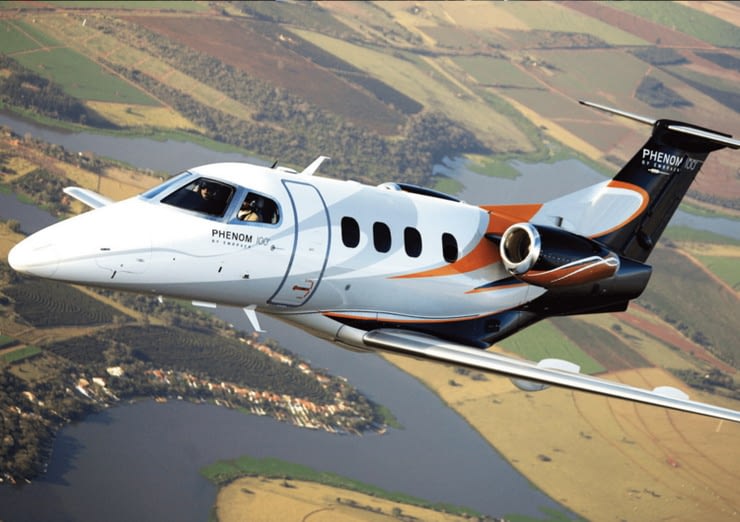 VERY LIGHT JET
VLJs weigh less than 10,000 pounds and can be certified for single pilot operation. You may know them as micro jets, personal jets and mini jets. These aircraft are super versatile, being able to take off from short runways, while maintaining a good range. Ideal for regional flights, the VLJs have been one of the top sought-after aircraft in business aviation.
LIGHT JET
The Light Jet is the ideal solution for short flights, when time-efficiency is your priority. Jet from point to point with speed, allowing you to visit multiple destinations in your region – all within a day.
SUPER LIGHT JET
The Super Light Jet, gives you the benefits of its smaller brother (the Light Jet), and more. Fly further with more people, cost-effectively. A popular choice for flying medium ranges cost-efficiently.
MIDSIZE JET
The Midsize Jet has the range for international travel within a continent. Known as the 'coast-to-coast' aircraft, it allows for travel in comfort, with a small group of people.
HEAVY JET
The Heavy Jet is the starting point within the fleet for true intercontinental capability. Fly from London to New York non-stop, in complete comfort, with full bedding. A popular choice for transatlantic travel.
Ultra-Long Range Jet
The Ultra-Long Range Jet offers true global non-stop point-to-point connectivity. Do you have a meeting in San Francisco followed by a Conference in Singapore? It's no problem for the Farringdon Jets' Ultra-Long Range fleet. A favourite with our Fortune 500 clients.
Bizliner
A favourite for royals and large family groups alike, Farringdon Jets' Bizliner fleet gives you unparalleled space and luxury, with ensuite bedrooms, boardrooms, dining rooms and living rooms, the Bizliners are your flying palaces.
Airliner
Have a large group that needs to travel, but an airline does not serve your purpose? Then the airliner is the right solution for you. Allowing you to transport large groups efficiently and economically. A favourite for our destination-wedding clients, company annual getaways/conferences, sports teams, and many more.
Fortunately, Mexico has over 100 major and international airports, along with a host of smaller airfields and heliports, so no matter where in Mexico you need to be, rest assured that we will find the closest and most suitable airport paired with the most appropriate and cost-effective turboprop, jet or helicopter to get you there promptly. Whether it be for business or pleasure, flying with Farringdon Jets is the way to go.
Mexico's Top 50 Busiest Airports
| | | | |
| --- | --- | --- | --- |
| # | Airport | IATA | ICAO |
| 1 | Mexico City International Airport | MEX | MMMX |
| 2 | Cancún International Airport | CUN | MMUN |
| 3 | Guadalajara International Airport | GDL | MMGL |
| 4 | Tijuana International Airport | TIJ | MMTJ |
| 5 | Monterrey International Airport | MTY | MMMY |
| 6 | Los Cabos International Airport | SJD | MMSD |
| 7 | Puerto Vallarta International Airport | PVR | MMPR |
| 8 | Del Bajío International Airport | BJX | MMLO |
| 9 | Culiacán International Airport | CUL | MMCL |
| 10 | Mérida International Airport | MID | MMMD |
| 11 | Hermosillo International Airport | HMO | MMHO |
| 12 | Chihuahua International Airport | CUU | MMCU |
| 13 | Ciudad Juárez International Airport | CJS | MMCS |
| 14 | Tuxtla Gutiérrez International Airport | TGZ | MMTG |
| 15 | Mazatlán International Airport | MZT | MMMZ |
| 16 | Veracruz International Airport | VER | MMVR |
| 17 | Mexicali International Airport | MXL | MMML |
| 18 | Villahermosa International Airport | VSA | MMVA |
| 19 | Morelia International Airport | MLM | MMMM |
| 20 | Oaxaca International Airport | OAX | MMOX |
| 21 | La Paz International Airport | LAP | MMLP |
| 22 | Querétaro Intercontinental Airport | QRO | MMQT |
| 23 | Aguascalientes International Airport | AGU | MMAS |
| 24 | Bahías de Huatulco International Airport | HUX | MMBT |
| 25 | Acapulco International Airport | ACA | MMAA |
| 26 | Puebla International Airport | PBC | MMPB |
| 27 | Torreón International Airport | TRC | MMTC |
| 28 | Ixtapa-Zihuatanejo International Airport | ZIH | MMZH |
| 29 | San Luis Potosí International Airport | SLP | MMSP |
| 30 | Tapachula International Airport | TAP | MMTP |
| 31 | Durango International Airport | DGO | MMDO |
| 32 | Tampico International Airport | TAM | MMTM |
| 33 | Cozumel International Airport | CZM | MMCZ |
| 34 | Puerto Escondido International Airport | PXM | MMPS |
| 35 | Ciudad del Carmen International Airport | CME | MMCE |
| 36 | Zacatecas International Airport | ZCL | MMZC |
| 37 | Reynosa International Airport | REX | MMRX |
| 38 | Toluca International Airport | TLC | MMTO |
| 39 | Ciudad Obregón International Airport | CEN | MMCN |
| 40 | Los Mochis International Airport | LMM | MMLM |
| 41 | Chetumal International Airport | CTM | MMCM |
| 42 | Tepic International Airport | TPQ | MMEP |
| 43 | Uruapan International Airport | UPN | MMPN |
| 44 | Colima Airport | CLQ | MMIA |
| 45 | Playa de Oro International Airport | ZLO | MMZO |
| 46 | Campeche International Airport | CPE | MMCP |
| 47 | Minatitlán/Coatzacoalcos International Airport | MTT | MMMT |
| 48 | Loreto International Airport | LTO | MMLT |
| 49 | Nuevo Laredo International Airport | NLD | MMPA |
| 50 | Matamoros International Airport | MAM | MMMA |
Mexico Jet Security
It is no secret that Mexico has developed a bit of a negative reputation in regards to safety over the previous decades, however, this isn't deterring the nearly 100 million tourists that visit Mexico annually. If you would like that extra peace of mind on your next visit, we can work with our specialised security partners to ensure you the highest level of security and comfort on the ground during your trip.
No matter the extent of your security needs, we have a solution. Our experienced security partners can offer a range of services from low profile armoured cars with highly skilled drivers, highly trained armed or unarmed bodyguard protection, threat analysis and vulnerability assessment, journey management, media team security, executive protection and more.
Top Luxury Destination by Private Jet in Mexico
With Tulum, Playa Del Carmen and Canun taking the top spots for the most visited tourist destinations in the country it is no surprise that the Riviera Maya is listed as the most luxurious place to travel to in Mexico. This stretch of Caribbean coastline on the Yucatan Peninsula brings in a whopping 22.5 billion dollars yearly in tourism alone to the Mexican economy, so it is no surprise that this tourism hotspot also caters to the highest end of travelers.
With almost 150 5 star rated resorts and hotels in the Riviera Maya you will be spoilt for choice as to where to stay. You will see a number of familiar global names along with some more local brands to choose from. A few of the most popular being:
Fairmont Mayakoba, Riviera Maya
If privacy is more your style, there are some very exclusive private villas available throughout the Riviera Maya and on the surrounding islands that you may find more to your taste. Depending on what you are looking for, you can choose a beachside villa in the exclusive PlayaCar gated community in Playa Del Carmen or a villa immersed in the beautiful jungle of Tulum. Regardless of what you choose you can enjoy the privacy and comfort of your villa with full peace of mind knowing you are secure.
When it comes to dining, the world is your oyster. Options range from restaurants with Michelin star rated chefs, to a range of private chefs available for hire at your villa. Mexico is famous for its cuisine, so we recommend you take advantage of your stay and try the local dishes.
What makes the Riviera Maya such a popular destination is the experiences it offers, many of them unique to this specific location. Here are a few ideas:
Cave scuba diving in Cénotes

Snorkelling in Cozumel at the world's second largest reef

Shore hopping along the Mexican coast and surrounding islands on chartered yachts
Empty Leg Jet Charters in Mexico
Empty leg flights are an amazing way to shave down the overall cost of your trip. Empty leg flights refer to catching a ride on a plane that would otherwise be flying empty for the purpose of being repositioned to a different airport ahead of a pre-booked flight or a returning plane going back to its base after a one-way trip.
With flights to, from and within Mexico being so popular, you can usually secure great empty leg offers, however only if you act quickly as many people keep a keen eye on these offers and snap them up.
To keep up to date with our latest empty leg offers, subscribe below.
 Mexico Private Jet Charter Catering Options
One of the main benefits of flying privately is the entire service is bespoke to your needs, including the catering. We will endeavour to provide you with the meals, snacks and beverages of your choice, navigating any dietary restrictions that you may have. So whether you are craving fast food from your favourite restaurant chain or want to indulge in a three course gourmet meal from a private chef, just let us know and we will do our best to make it happen.
If you are flying for a special occasion such as an anniversary or birthday, please let us know so we can play our part in making it an extra special experience for you.
In the event that you do not need catering due to a short flight or would rather bring your own food and beverages onboard that is also completely acceptable.
Mexico Private Jet Based Experiences
If you want to visit Mexico but want to take the stress out of planning, how about having our team curate the trip for you? Whether you are looking for a laid back cultural getaway or an action packed trip to get your adrenaline pumping, we are at hand to help to make sure you return home with amazing memories.
Want an idea of the experiences we can curate for you? How about:
Glamping in the jungle, mountains, beaches or deserts in Mexico?

Connect with wildlife in one of the country's many animal reserves .

Escape from the world in a secluded private villa while letting the entertainment and service come to you.

A deep dive into history and culture through the country's many museums and galleries

Understand more about the Mayan, Aztec, lmec, Zapotec and Teotihuacan legends and traditions through ruins and sacred ceremonies.
The list of Mexican experiences we have curated along with itineraries tailor-made for our clients goes on and on. Just let us know what type of activities you have an appetite for and leave the rest for us.
If you are celebrating a special occasion like a bachelor/ bachelorette party, anniversary, honeymoon or birthday, we will make it extra memorable for you.
Mexico Private Jet Charter Quote
To find the best quote for your next trip to Mexico just fill out our contact form below and one of our team will be in contact to prove a bespoke quote to fit your travel needs
Ready To Charter A Private Jet To Mexico?
Fill out our quick online form and we will get back to you as soon as possible about any charter requests or questions you may have about flying with Farringdon Jets.