Business or pleasure, we've got you covered
No matter whether you are looking for a luxury aircraft for business or pleasure, Farringdon Jets is here to help you. With access to a global network spanning over 1,900 luxury, state-of-the-art aircraft, we can always find the perfect solution for your needs.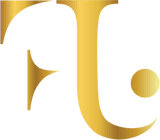 To ensure our clients enjoy complete peace of mind with every journey, we undertake a stringent safety check of each aircraft.
This is in addition to our regular quality-control checks, guaranteeing our clients always enjoy the very best flying experience possible.
Whenever and wherever you need us

We pride ourselves on our customer service, and when you become part of the Farringdon Jets family, you will be able to enjoy our industry-leading mobile app. The simple to use and sleek design will allow you to quickly book and manage your flights whenever and wherever in the world you might be.
However we also understand the importance of the personal touch. That is why we have bilingual support staff available 24 hours a day, seven days a week, ensuring whatever you might need, our team is always just a phone call away.
Your security is paramount
The safety, security and privacy of our clients is paramount, and when you choose Farringdon Jets you will be able to enjoy a truly world-class service.
Not only do we operate with the strictest confidence, we also partner with specialist ground security partners who can help our clients continue their journey in the comfort of chauffeured armoured vehicles. Farringdon Jets is also able to provide clients with armed private security as required.
Complete transparency
Are you frustrated with the hidden costs other aviation firms apply? When you work with Farringdon Jets, we guarantee no surprise costs.
Ultimate Convenience
Become a Farringdon Jet card holder to unlock unmatched benefits such as next day bookings and complimentary Helicopter transfers at destination on qualifying flights.
Our Covid-19 response
With more and more individuals opting to fly privately to avoid the risk of exposure during this pandemic, we have put strict sanitary measures in place to ensure that you are protected from contagion from point of entry into our aircraft right up until to exit.