A Not So Dark Winter
READY TO ESCAPE THE WORLD FOR ONE MONTH? THIS IS A ONE OF A KIND GETAWAY THAT TAKES YOU AND UP TO 7 GUESTS TO A REMOTE LUXURY VILLA AND ON A SUPERYACHT JOURNEY IN COMPLETE ISOLATION
It's that time of the year again –– Only this time it may feel a little less jolly. That's why Farringdon Jets is here. Given the crazy times and COVID-19 restrictions, it has been much more difficult to plan and travel with all the uncertainty surrounding new variants and mandates, which makes for quite a gloomy and "dark winter." 
At Farringdon Jets, we have been working diligently and relentlessly throughout the changing times to provide the ultimate experience for you and your loved ones this holiday season. It starts with you packing your bags and allowing our dedicated team to take the wheel, while guiding you to a warm paradise. What does this really look like you ask? Sit back, scroll, and visualize. We guarantee you'll feel warmer by the end of this! 
Farringdon Jets will arrange to have a chauffeur ready to take you to your private jet. If there is anything you want to add to your experience — whether it be the finest bottle of champagne or a five-star meal — just say the word, and we'll do the rest.
Upon arriving at a local executive jet airport, we will have our crew, who follow the strictest COVID-19 protocols, to assist you in your expedited boarding process, vastly minimizing the chances of exposure to the virus. No lines. No waiting time. No rush. You can arrive 15 minutes before your departure without a worry. We are here for you, and you only! As soon as all safety measures and boarding protocols are met, the real journey begins in the Gulfstream G650.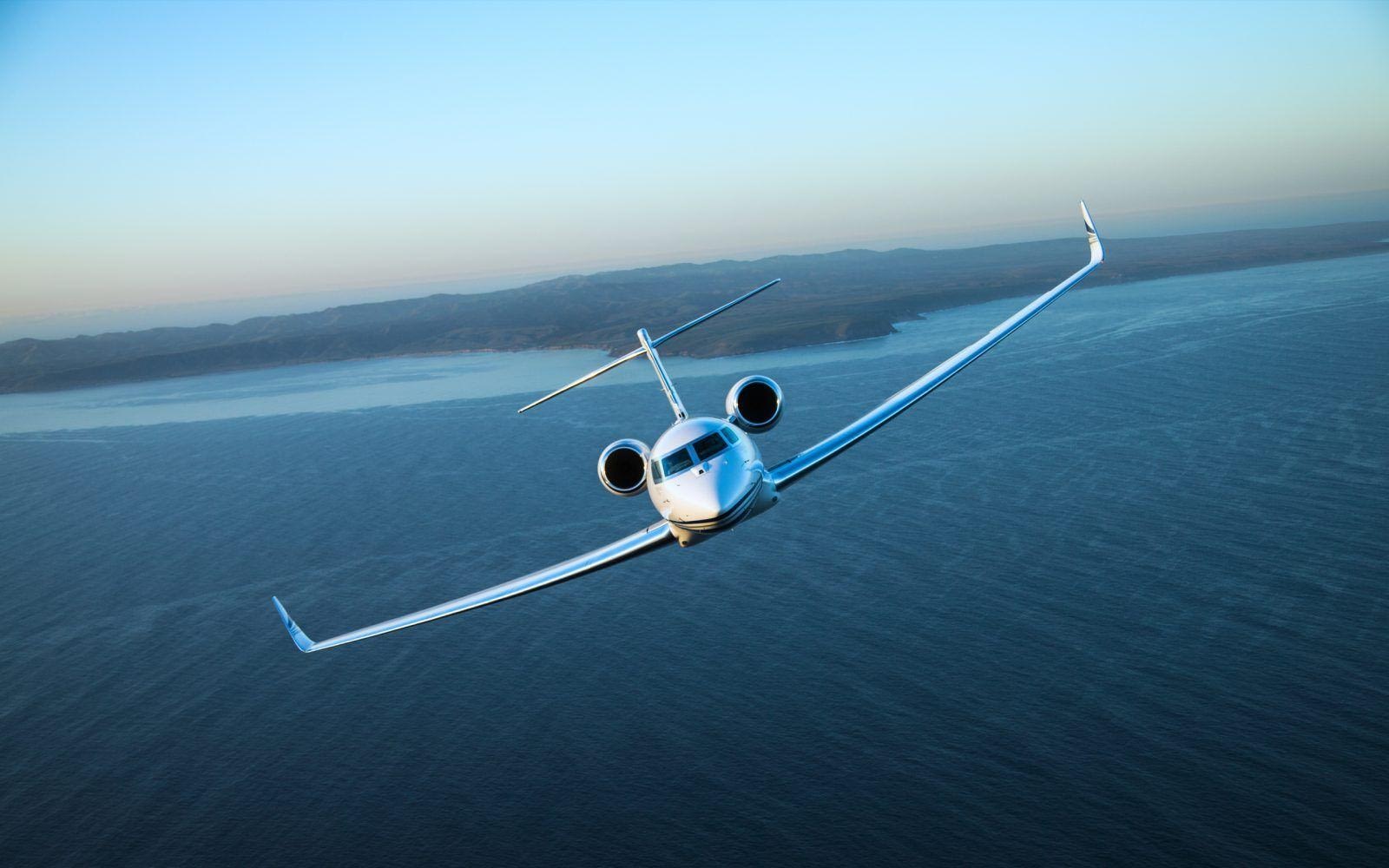 Let us welcome you to one of Cabo's finest ultra-luxury beachfront villas, located just outside of the Core, so you can enjoy pure, undisturbed tranquility while our fully vaccinated team brings all the necessities and entertainment to you.
Enjoy a day of snorkeling and cruising in the pristine waters of Cabo, while aboard one of our exclusive yachts. You can charter a luxury vessel to privately enjoy the beautiful sunsets in the Pacific Ocean.
Maybe you want to get out there and see what Cabo really has to offer, whether it's camel riding alongside the beach during sunset or sailing the open ocean to meet some of our underwater friends up close and personal.
Farringdon Jets have SUV and helicopter transport on standby to take you there by land or air. All experiences are arranged so that they are 100% private for you and your group, and we can personalize them to meet your needs.
This 17,000 square-foot paradise is equipped with enough space for 16 people. This villa is secured in a gated community and includes daily house cleaning, concierge service, a mixologist, a chef and sous chef.The home away from home has a fully equipped kitchen, a large infinity pool, a jacuzzi, a tennis court, a steam room, massage rooms, a theater, a gaming room, and a 9-hole chip and putt course. The entire staff and all guests will be fully vaccinated, be tested before stepping onto the property, and that goes for all partners that make a visit to the villa.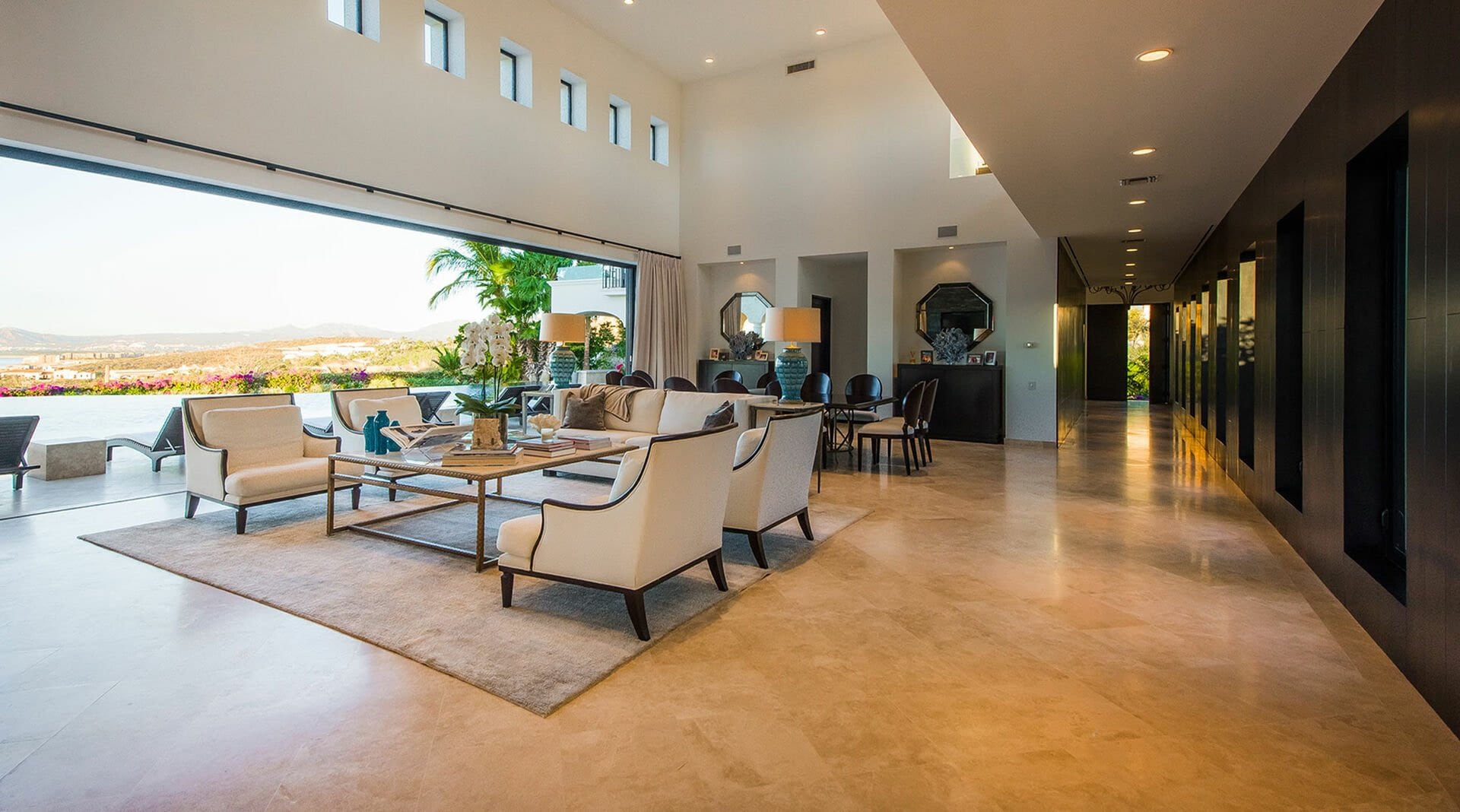 There has been a 180-degree shift from heavy, traditional dining in Baja to new-age cuisine, which takes full advantage of the abundant bounties the peninsula has to offer–– from vast acres of tomatoes and strawberries to an ocean rich with yellowtail and bluefin tuna. Don't miss the abalone and oysters, which are cultivated in sustainable nurseries, or the quail eggs and venison from local ranches. In 2006, the Mexican Tourism Secretary designated Todos Santos(All Saints) a Pueblo Magico (Magic Town), meaning its one of the premier travel destinations in the country. . Farringdon Jets can provide you the farm-to-table experience unique to Todos Santos from the comfort of your villa on the beach.

Part of the trip will land you on a super yacht. This part of the getaway will offer plenty of perks and activities, such as an early morning private excursion to explore the deep blue with our full selection of diving gear. There is also snorkeling gear available for those who want to stay on the surface and check out the beautiful coastal reefs. Your marine journey will also be equipped with a private chef, as well as a full premium bar so that you can loosen up and relax. If you're a fan of water sports, you will have access to paddle boards, jet skis, kayaks, and sea scooters.
Would you like to explore Los Cabos while maintaining your distance from the crowd? Not a problem! At your call, we will arrange a private helicopter for you to view the sunset after dinner followed by a scenic aerial tour of the city, open waters, and the desert mountains high above any crowds or worries! Whatever you can imagine – we will go the extra mile to ensure we deliver. If you prefer land and sea over the sky – we have a few exciting additions below explaining some luxurious additives to sailing away from the crowds on a beautiful private yacht.
A NOT SO DARK WINTER QUOTE
If you're ready to pack your bags and jetoff, just fill out this short form below and we will be in touch with the next steps!
If you love the idea of a not so Dark Winter getaway but have another Latin American or Caribbean destination in mind, we can replicate this experience for you there, taking advantage of the location's unique offerings.